Las Vegas is home to practically every culinary tradition on Earth, but there's
nothing the city does better than Italian food.
Pizza, risotto, gelato, and of course, pasta. Endless pasta of all kinds of varieties:
spaghetti, linguine, pesto, bolognese, lasagna and more.
Coming up with a list of the best pasta in Las Vegas is hard, since you can hardly
walk 10 feet without stumbling over an incredible Italian restaurant. But here are
some of the very best options: 
Il Toro E La Capra

Chicago Joe's Restaurant

Sinatra Restaurant
Lago at The Bellagio
Eataly at Park MGM
Giada at The Cromwell
Carbone at Aria
1. Il Toro E La Capra Pasta in Las Vegas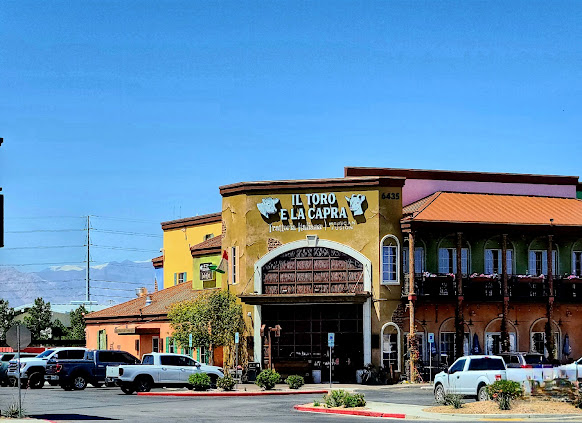 Il Toro e La Capra is an Italian – Mexican fusion restaurant that offers a unique mix of Italian classics made with fresh Mexican ingredients.
Specialties include antipasti, tacos, fajita, pizza, carne asada, Veal Parmigiana, and more.
Decor is simple and rustic, combining elements of Italian and Mexican decor. The dining area is decorated with hand painted murals and Italian antiques. 
As far as pasta in Las Vegas goes, Il Toro e La Capra offers several varieties, including:
Spaghetti & Meatballs
Bolognese
Quattro Formaggio Ravioli
Lobster Ravioli
Spinach Ravioli & Cheese
Baked Lasagna
Frutti del Pescatore
Shrimp fra Diablo
2. Chicago Joe's Restaurant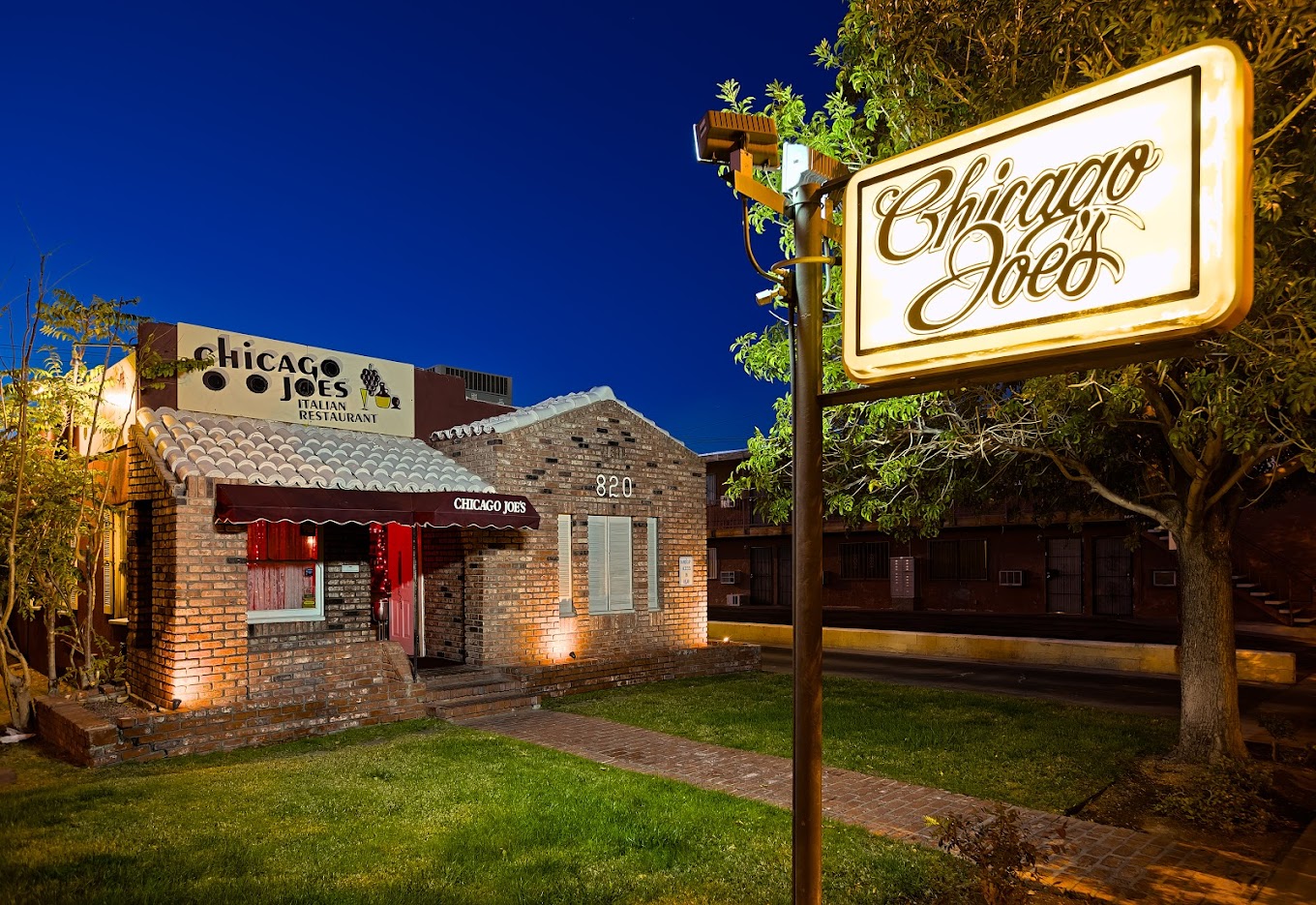 Chicago Joe's was converted from a brick-and-mortar house into a restaurant in 1993. 
It still looks like a place where your grandma might live. Rumor has it that it has long been a favorite haunt of the mob. 
Chicago Joe's still serves home-cooked meals like stuffed artichokes, baked clams, and eggplant parmigiana. 
And of course it offers all the traditional pasta dishes, like spaghetti & meatballs and lasagna.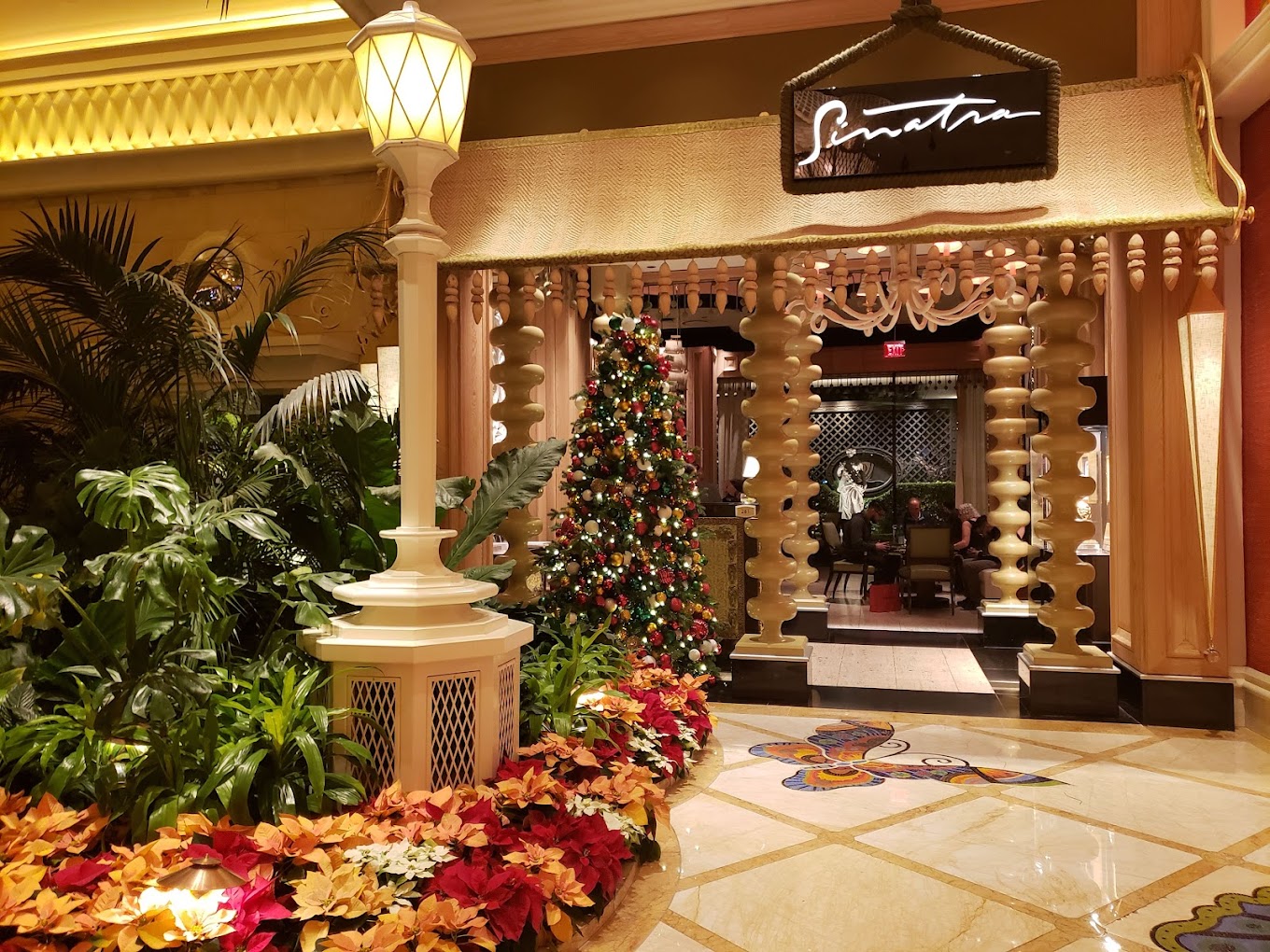 The famous Italian-American singer spent much of his life working as a permanent performer in Las Vegas. The Sinatra restaurant is an homage to his life and work.
Many dishes are named with Sinatra's legacy in mind, including Ossobuco "My Way" and Frank's Spaghetti and Clams. The restaurant also serves pasta classics like bolognese and lasagna.
Decor is appropriately Sinatra themed, with countless Sinatra posters dotting the walls.
Sinatra memorabilia, including his Academy Award, are also showcased here.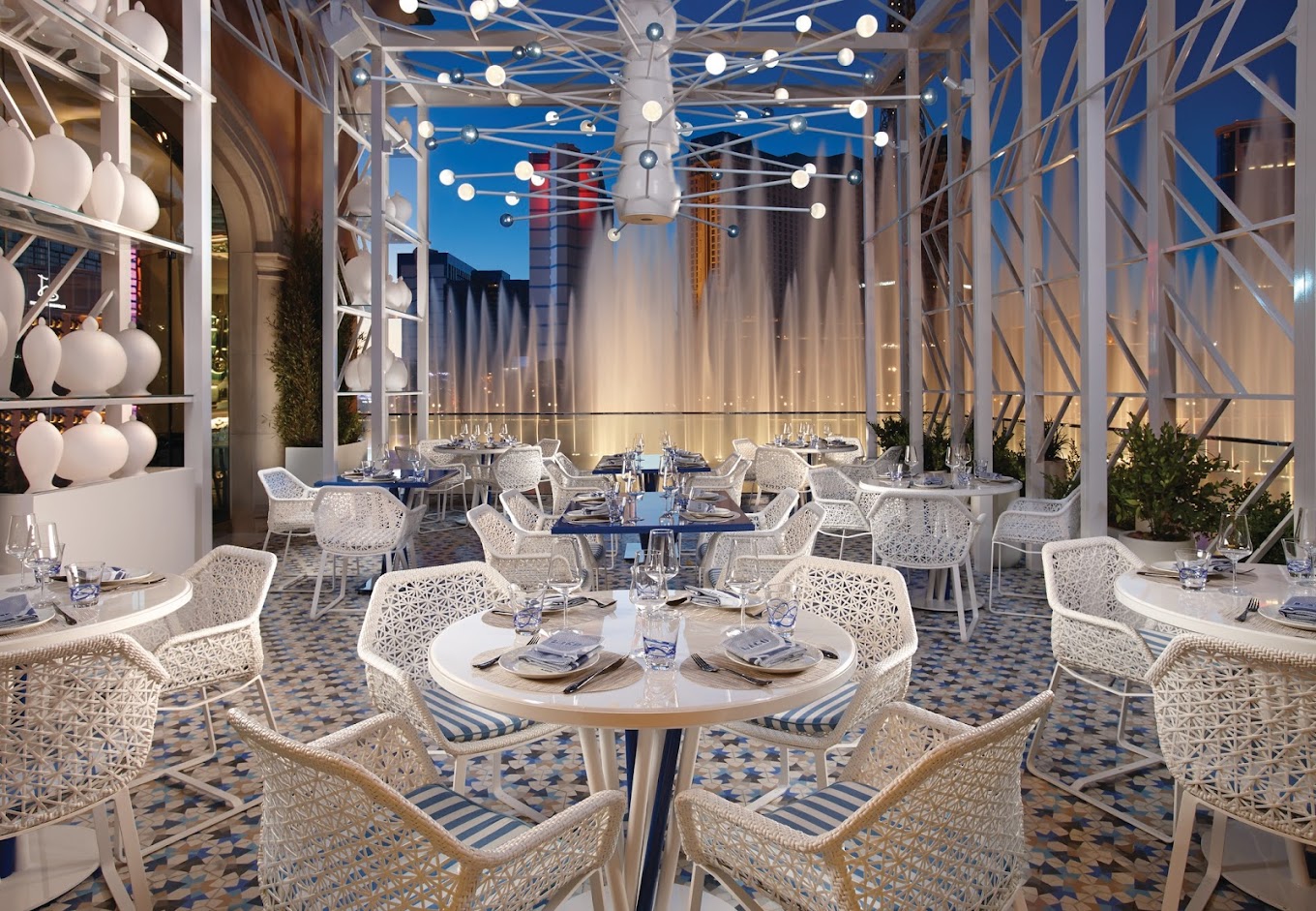 The famous Italian themed casino sports its own world-class Italian restaurant – The Lago at The Bellagio.
Pasta dishes include bolognese lasagna, spaghetti primavera, and spinach ravioli. And of course Lago also serves traditional Italian dishes like risotto and baked fish.
Lago overlooks the famous Bellagio fountains, so you can watch the show as it goes by every 30 minutes. It's a scene straight out of Ocean's Eleven!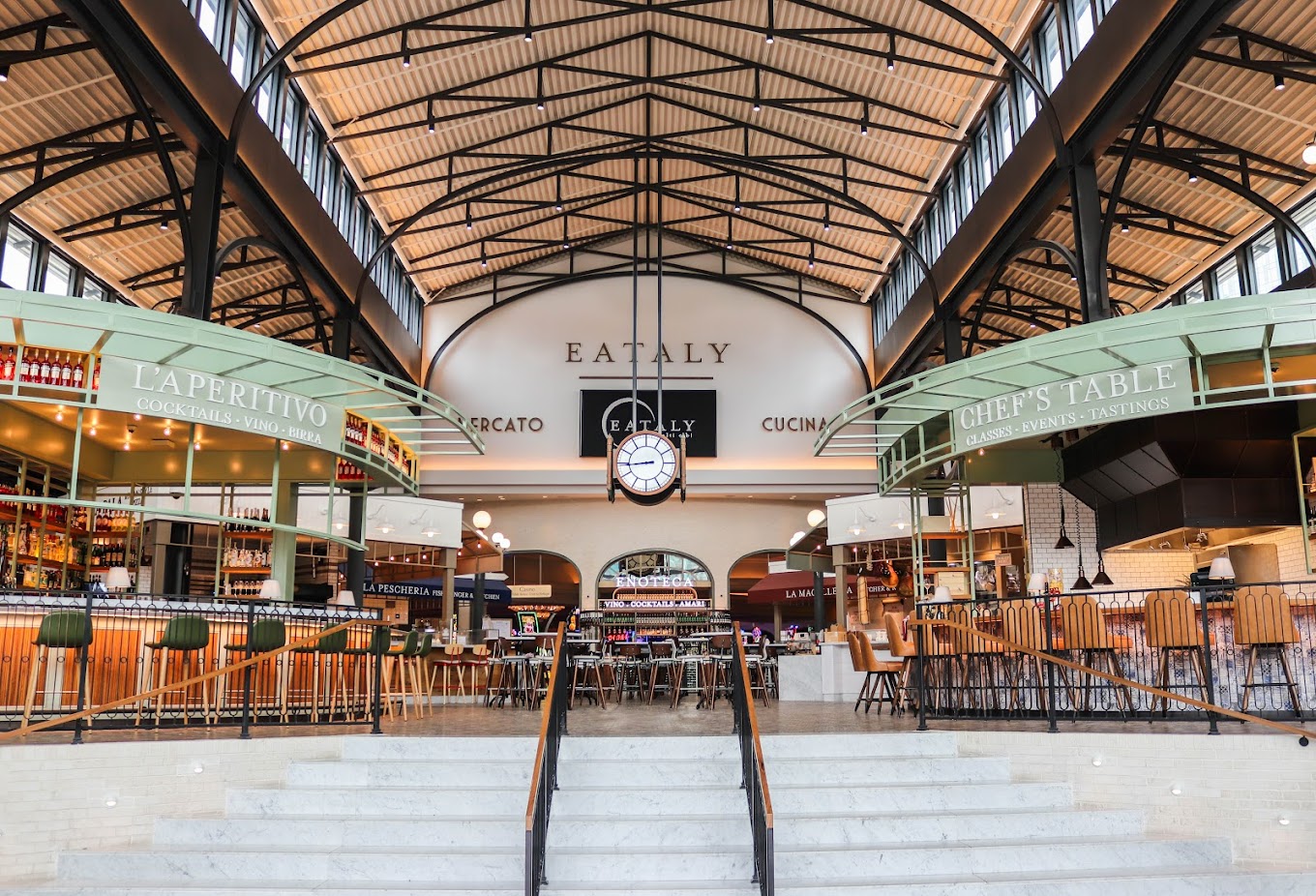 Despite the cutesy name, Eataly is serious business. It specializes in handmade pasta, and offers hundreds of varieties.
Eataly is the largest venue on our list, at over 40,000 square feet. It's really more of a Las Vegas pasta marketplace than a single restaurant.
Booths are wide and open, so feel free to bring a large group of family and friends.
Yes, that Giada!
The famous Italian-American chef and TV personality has an outstanding restaurant in Las Vegas. Dishes incorporate her subtle California influence on cooking.
The restaurant sports an open kitchen, so you can watch live chefs cook your food.
Pasta dishes include lemon spaghetti, vegetable bolognese rigatoni, and pasta primavera.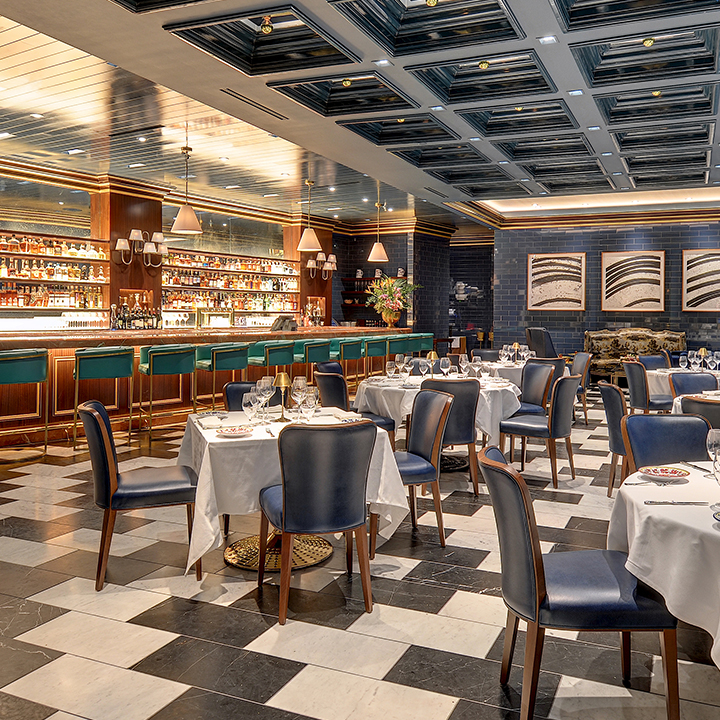 Want to feel like you're a character in Goodfellas? Carbone is where you should go.
With the original restaurant located in Greenwich Village, this Carbone is owned and operated by the same group of chefs. 
They took their New York vibe with them in designing the Las Vegas location, and the walls are even made of tiles from NYC subway stations.
Carbone offers a wide variety of pasta dishes, including linguini vognole, tortellini al ragu, and gemelli di rabe. 
And there are plenty of other Italian dishes as well, such as dover piccata and lobster fra diavolo.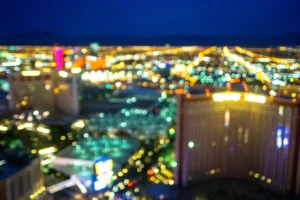 Las Vegas, Nevada is one of the most well-known cities in the United States. It's a desert city that seems to spring up from the
Read More »