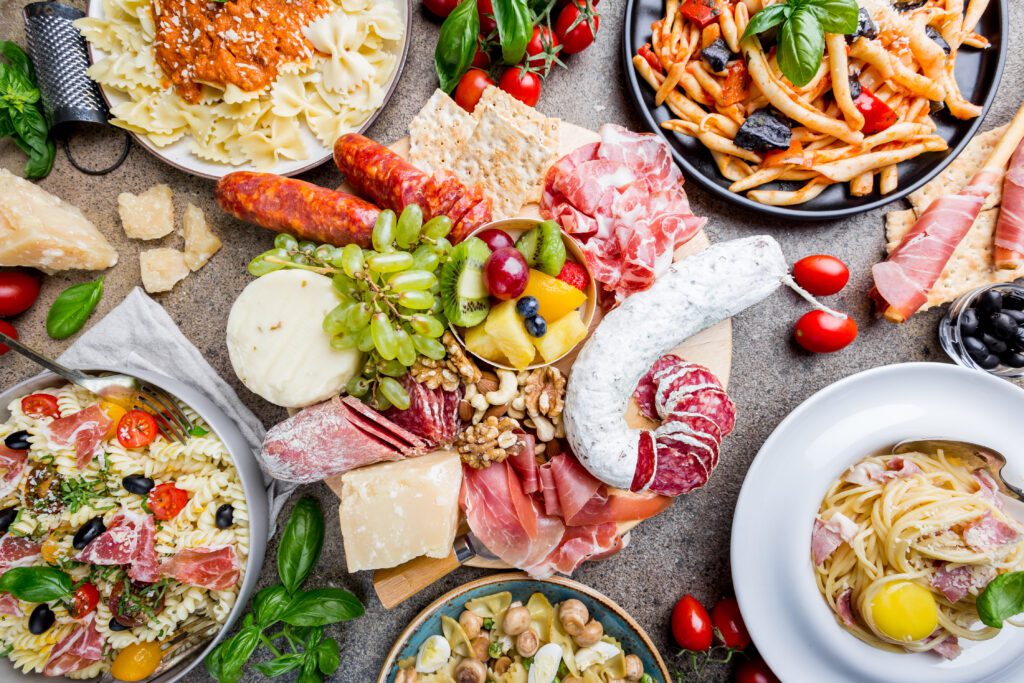 Las Vegas, Nevada, is known for many things. While you may imagine the Las Vegas Strip and bright casinos or perhaps gambling under the hot desert sun, another thing that Vegas is famous for is its food.
Las Vegas is home to many celebrity chef restaurants, fusion options, and grand buffets at hotels and casinos. With so many different kinds of food , you may wonder what food is best to try when you're there for a visit or want to explore more as a local.
Learn more about iconic Las Vegas restaurants and dishes in this guide on what food is Las Vegas known for from the Vegas food experts at Il Toro E La Capra.
What Type Of Cuisine Is Las Vegas Known For?
Las Vegas has such a wide range of food options that it's hard to narrow it down to just one style of food. Vegas has everything from large, loud restaurants to fine dining areas with an intimate dining room.
However, many people associate Las Vegas with a few different types of food options, including:
Buffets
Fusion options
Celebrity restaurants
Italian food scene
Where To Get Delicious Food On The Las Vegas Strip
When people imagine eating in Las Vegas, they usually think of the Strip area first. Some of the best-known restaurants and food stops along the Las Vegas strip include:
Andiamo Steakhouse
Eiffel Tower Restaurant in Paris Las Vegas
Mon Ami Gabi
Village Pub & Poker
While the Strip and Fremont St. area of Las Vegas have many great food options, there are many other places throughout Vegas to consider, too.
Best of Buffets: Classic Las Vegas Food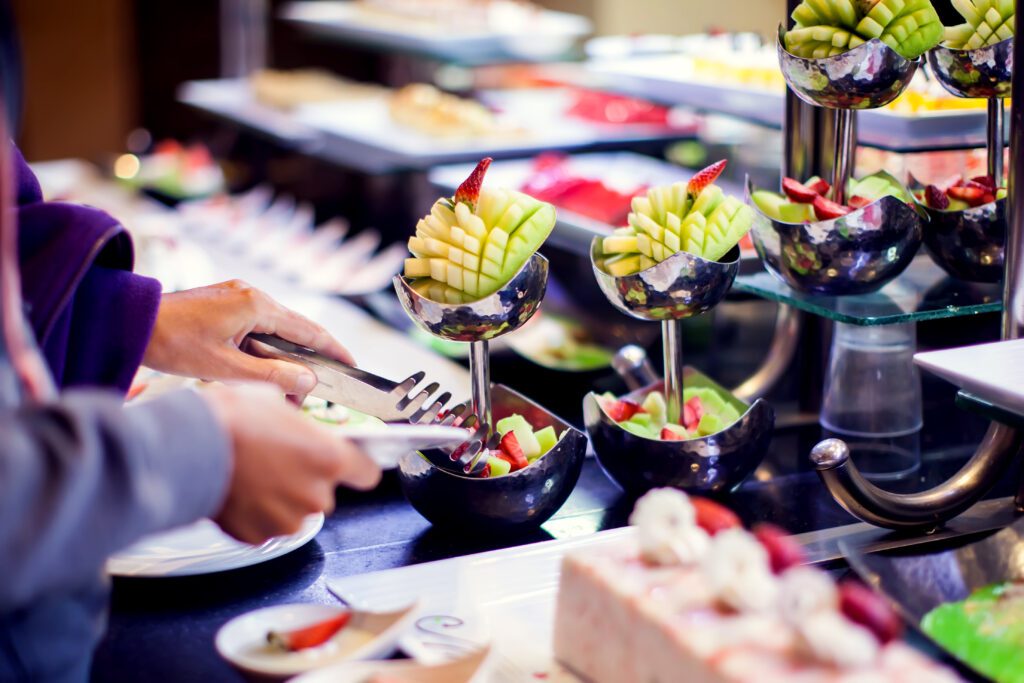 One thing that Vegas is synonymous with is buffets. When you're enjoying the Las Vegas strip or other popular areas, a buffet is the perfect way to indulge in all kinds of diseases, whether you want fanciest fare like pork belly or comfort food like hot dogs.
Buffets are ideal for those staying in a casino as they offer easy access to all-you-can-eat options. Also, buffets in Las Vegas run the gamut from family-friendly fare to more fine dining options.
But, which buffets are the best? Some of the top recommended buffets you should consider in Las Vegas include:
Market Place Buffet
Garden Court
The Buffet at The Wynn Las Vegas
Bacchanal Buffet
You can also check out our buffet options!
Celebrity Restaurants & Other Famous Locations
If you watch cooking shows or follow any celebrity chefs, you probably know that Las Vegas has many restaurants created by well-known chefs and personalities. If you're curious to see what the hype is about, here are some of the top recommended celebrity restaurants and other famous Las Vegas food options, including a dish that made each location famous.
Tao Asian Bistro: This restaurant at the Venetian is known for a sea bass dish with miso glaze.
Restaurant Guy Savoy: Located in Caesars Palace, most people recommend trying the artichoke and black truffle soup.
Gordon Ramsay Hell's Kitchen: This iconic celebrity chef spot has a delicious roasted beef Wellington.
Delmonico Steakhouse: Emeril Lasgasse's restaurant is a favorite if you love banana cream pie.
Best Fusion Options In Las Vegas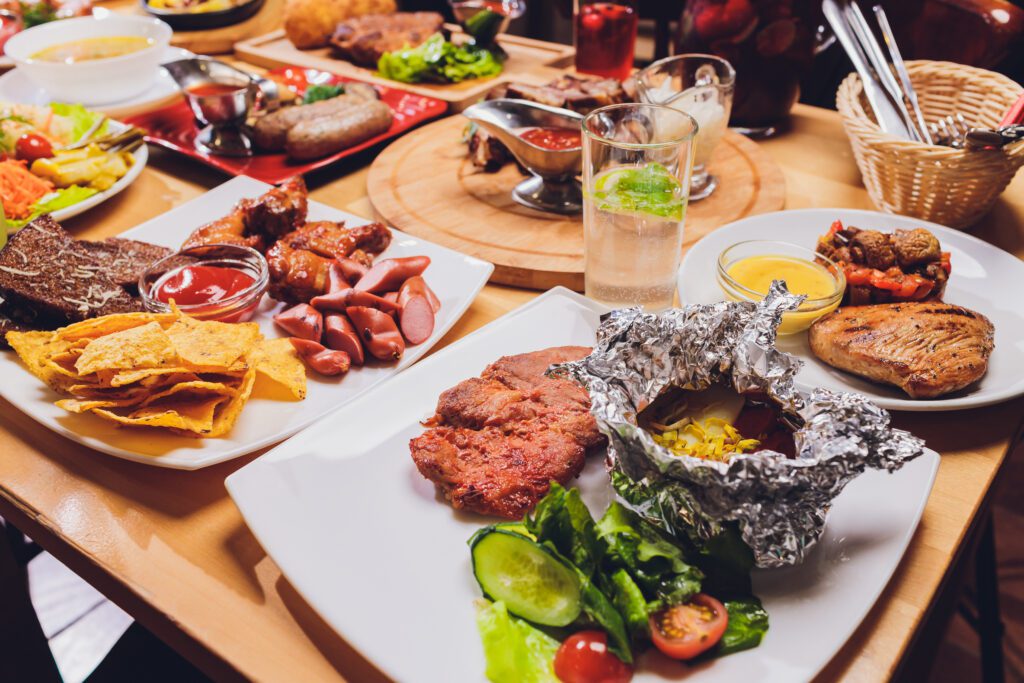 When finding a place to eat in Las Vegas, you'd be surprised at how many delicious fusion options there are. Las Vegas food isn't just the steak and potatoes dishes you may expect from the West. Instead, there are all types of cuisine, and fusion options are a creative way to experience new diseases inspired by classic options.
For example, at Il Toro E La Capra, we specialize in Mexican-Italian fusion, so you can get favorites you'd expect from an Italian restaurant or a Mexican restaurant. Plus, you can try some new dishes that combine the best of both types of cuisine.
Some other great places to try Las Vegas food in a fusion style include:
Crossroad Kitchen Vegas
ChinaLatina by Chef Beni
Indulge Diner
These are just some of the excellent places to get fusion fare in Las Vegas. If you have a favorite type of cuisine, most likely you'll find it around the Strip or in lesser-known areas of Las Vegas.
Fun Dishes To Try In Las Vegas
Now that we've covered some of the best places to get Las Vegas food, it's' time to look at some of the best individual dishes to check out while you eat in Las Vegas.
Here are some of the most iconic foods to try while in Las Vegas:
Rolled ice cream: Want a refreshing treat after a day in the desert? Rolled ice cream is a favorite in Las Vegas. You can get this dish at places like Rolled Ice Cream and Ice Land.
Pasta stuffed sandwich: This dish went viral because it's a carb-lovers paradise. Head on over to Amano Las Vegas to try it. On the menu, it's called the Fat Baby!
Mexican street corn: While this dish isn't exclusive to Las Vegas by any means, there are many places to get this scrumptious snack. You can try it at SOL Mexican Cocina.
Have another favorite thing to eat in Las Vegas? We'd love to hear about it. Maybe there's a place with the creamiest roasted garlic sauce or gigantic fried chicken breasts. Let us know, as we are always on the lookout for great places to eat in Las Vegas.
Try A New Dish In Las Vegas Today!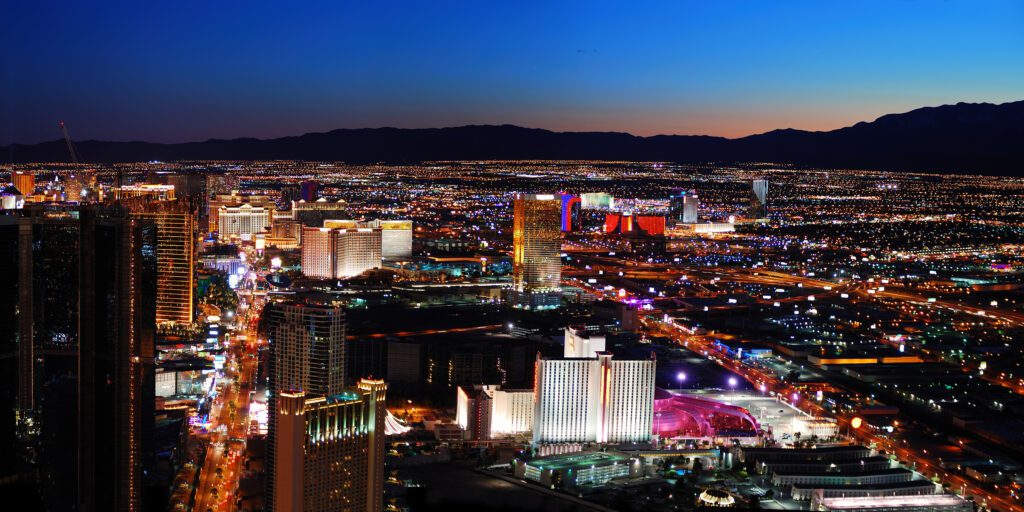 At Il Toro E La Capra, we want you to try something amazing, whether visiting Las Vegas or live here. If you want to try something new, head over to see us. Created by Chef Javier Barajas, our restaurant is inspired by the movie Casino, so you'll get a classic Las Vegas atmosphere while trying delicious fusion food. When you need to eat in Las Vegas, come visit!
Call us today to learn more, or check out our menu online!